Dashboard¶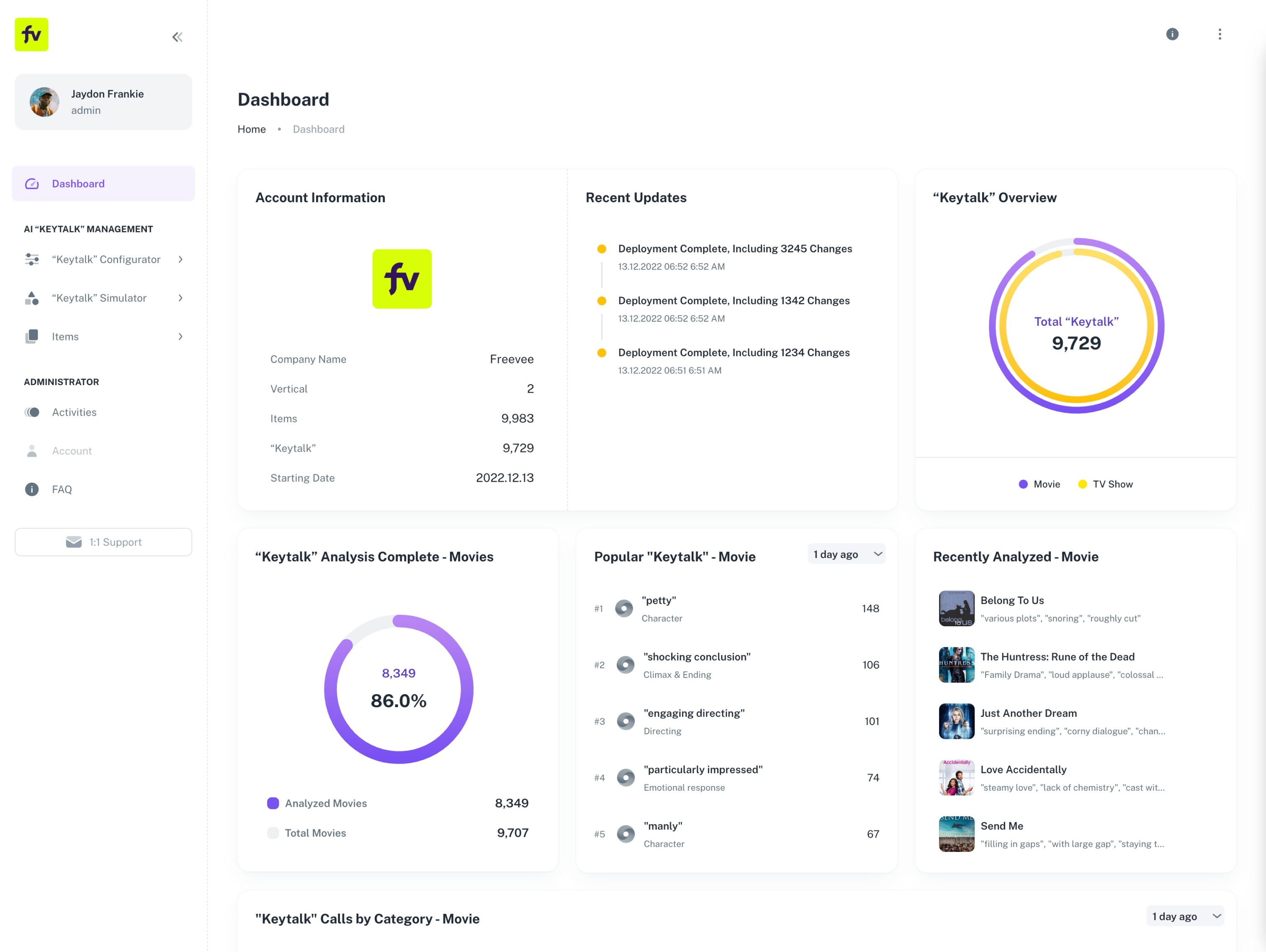 Account Overview

View basic organization information and update history

Keytalk Engagement Rates

Keytalk calls by category: This shows how many times a Keytalk from each category (e.g. 'Climax & Ending', 'Emotional Response', 'Character', etc.) has been called. This data reflects the general interests of your users.

Popular Keytalk

This displays the top 5 most frequently used Keytalk, along with metrics on how many times they've been used. You can set the range up to 30 days prior.

Updated Analysis Status

Keytalk Analysis Complete: This shows the percentage of the total number of items in your library that have been mapped with Keytalk.

Recently Analyzed: This displays the items that have been most recently mapped with Keytalk.