How to integrate¶
Integration¶
Integrating Keytalk is easy. You can access the Keytalk solution and its included features by simply plugging in the API key. Our Keytalk engine will deliver data and updates to you through the API in real-time.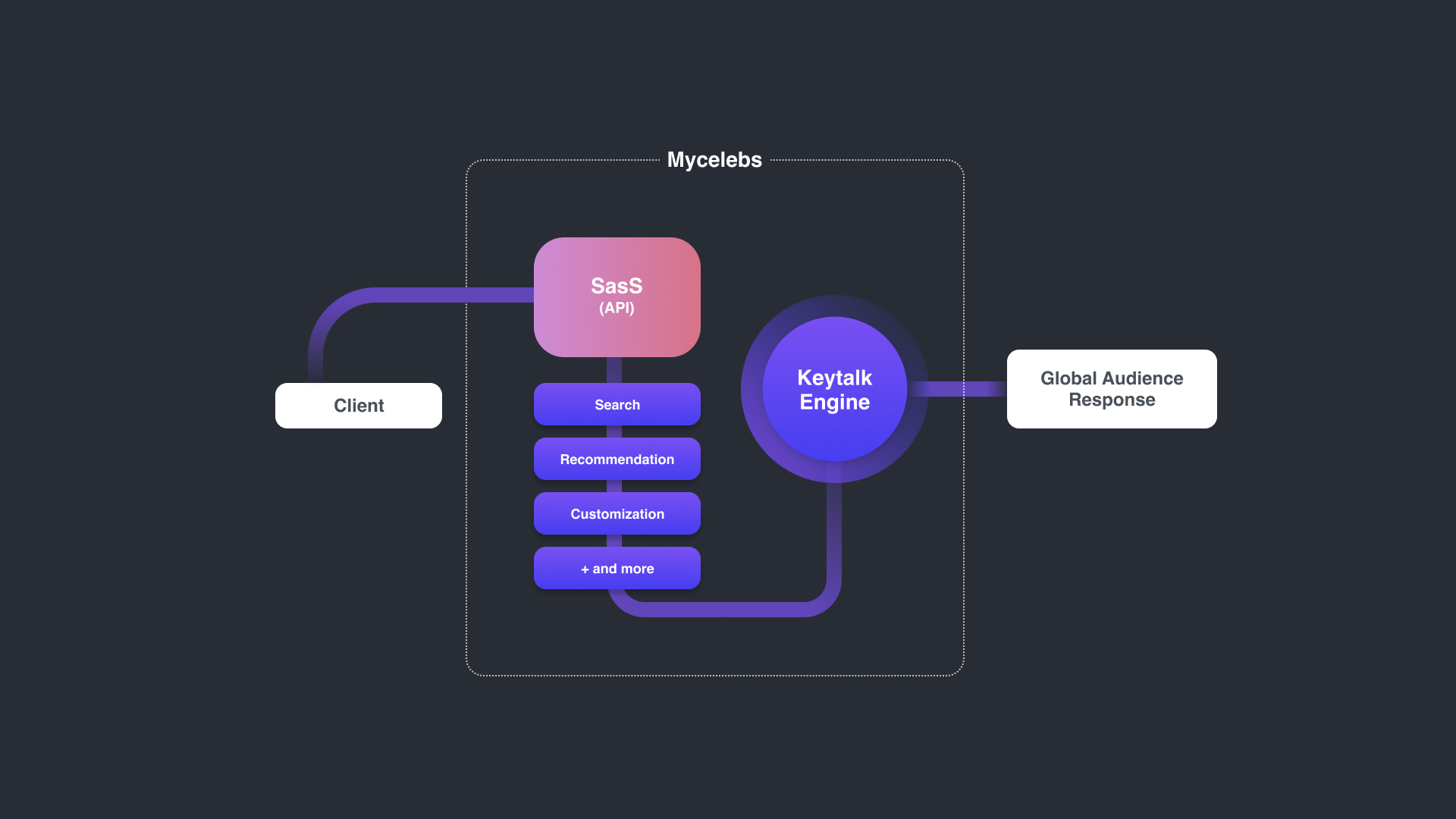 Integrating Keytalk Search
The three active algorithms for indexing search results in Keytalk are designed to improve the user search experience. The first algorithm is a keyword-based algorithm that helps users find exact matches for their search queries. The second algorithm is a semantic-based algorithm that helps users find more of what they like by analyzing the meaning of the user's search query and finding related items. The third algorithm is a transformer-based algorithm that is used when the user's search query doesn't match any Keytalk. By default, these algorithms will run separately and create different interfaces, but depending on the partnership's scope, they can be combined into a single search system to provide a more seamless user search experience. The images shown simulate the default settings for the three algorithms, and users will be able to view separate keyword and Keytalk results. The third transformer-based algorithm can only be viewed if there are no Keytalk results.
Shown below are sample images. The Keytalk interface will vary to suit your business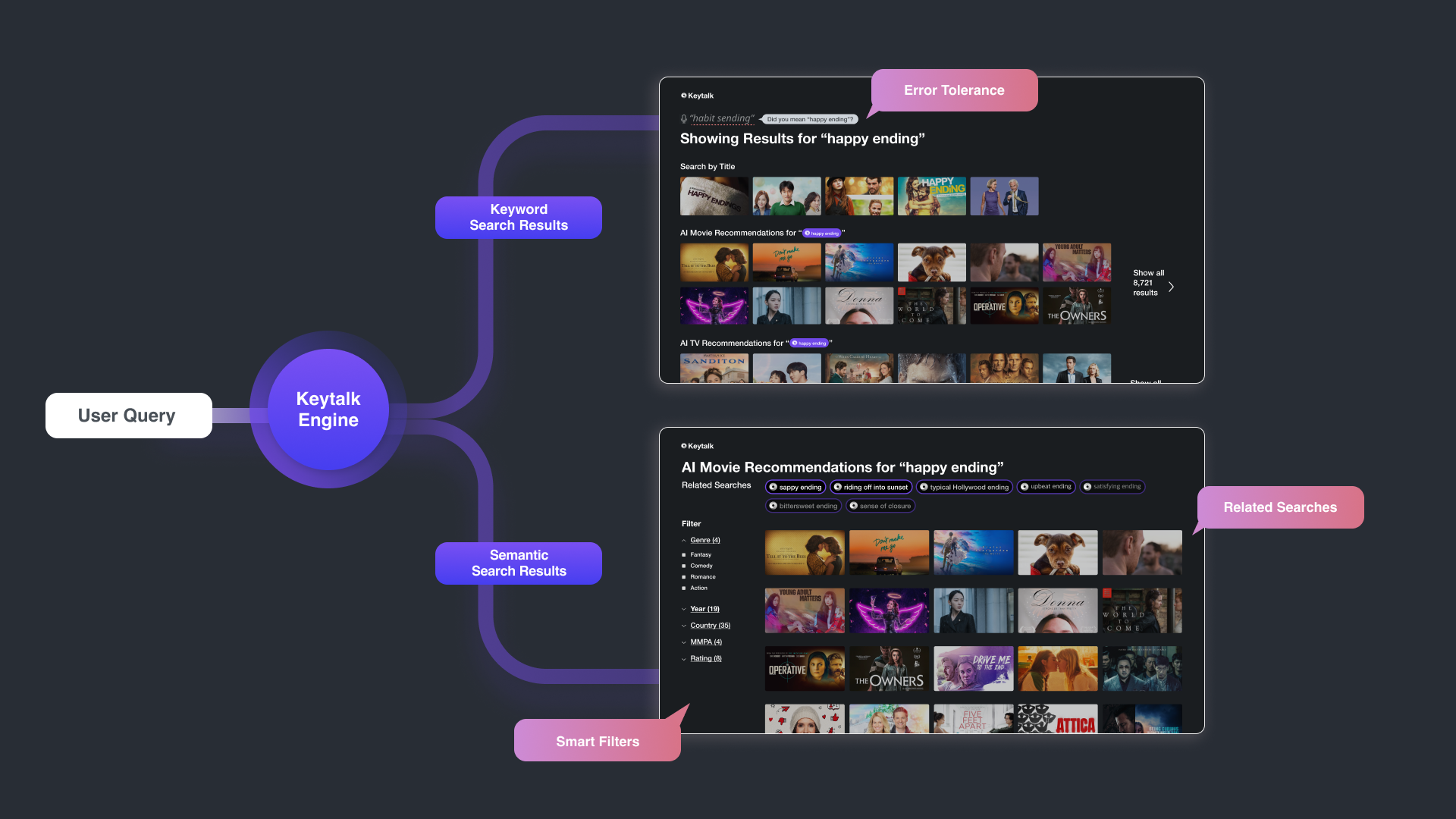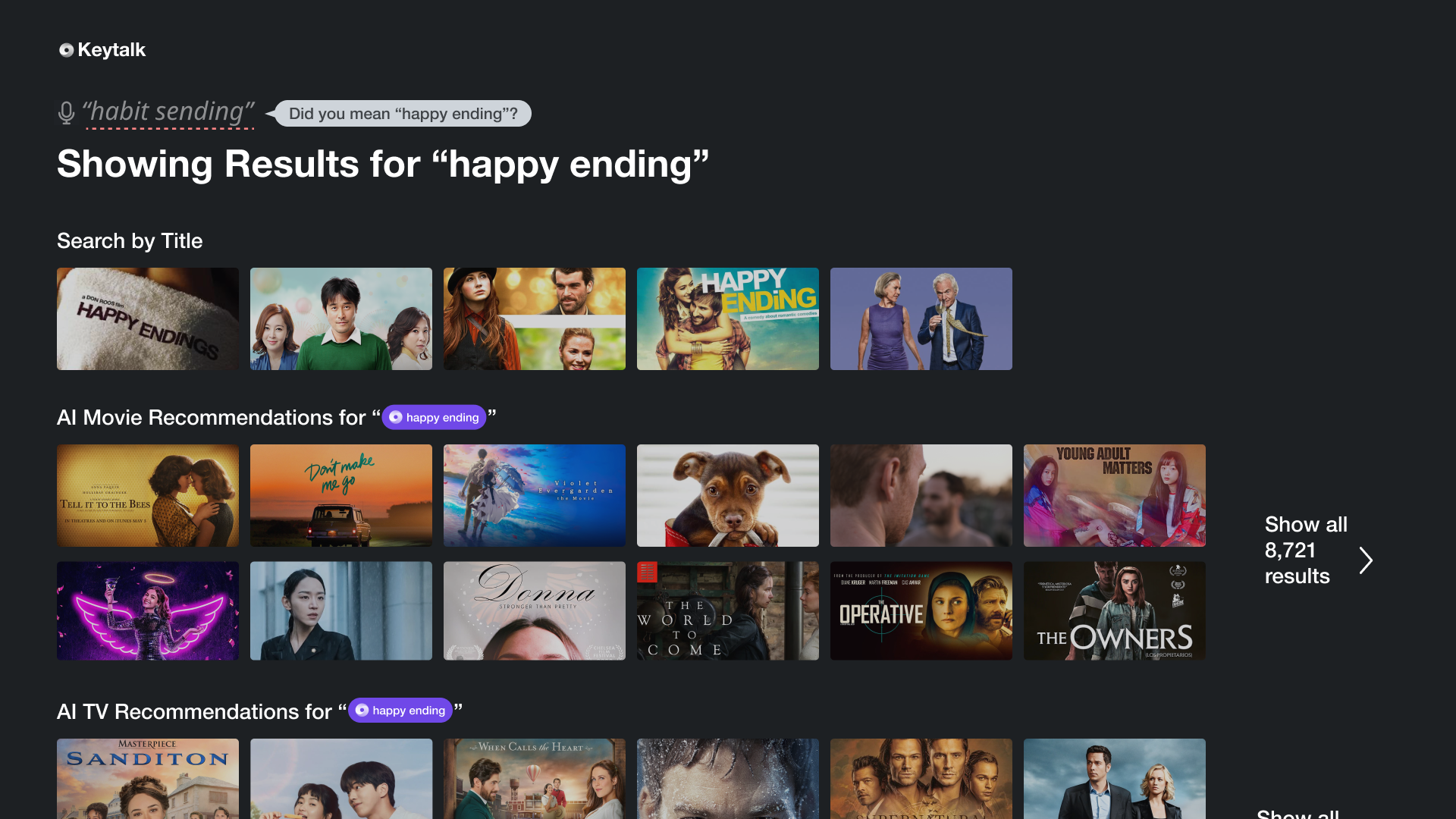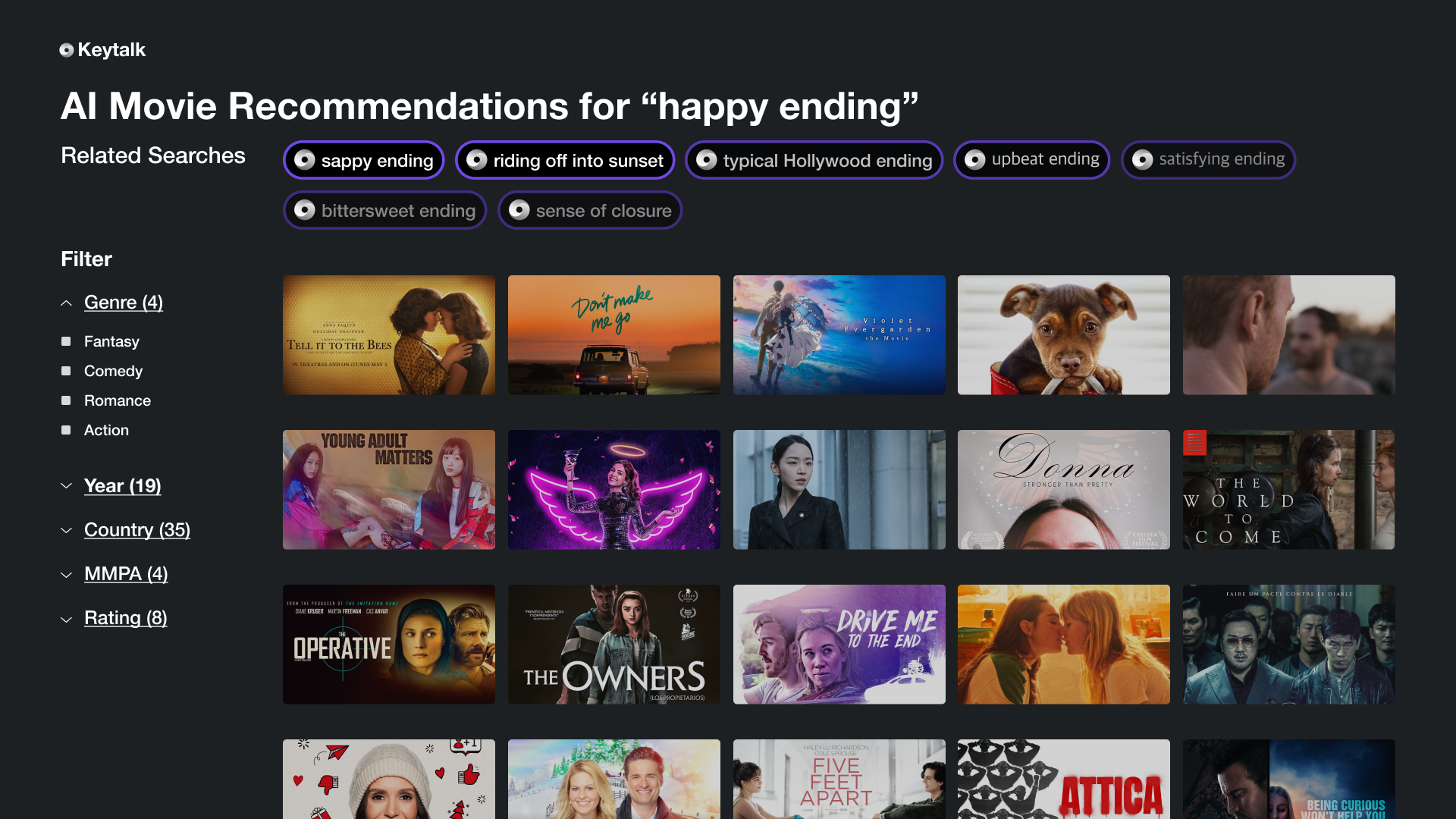 Automatic Results of Integration:
Integrating Keytalk only means providing Keytalk AI with your item catalog data and receiving automatically operated modules through an API. The automatically operated modules include:
Image 1) A voice search module that lets you search hands-free. The voice engine has a high success rate and quickly shows you relevant results when you ask questions. Past partners have labeled this voice engine an "AI assistant".
Image 2) An interface area with lots of user phrases to pick from. This module is for all the users who have hard time describing what they are looking for. (Only 20% of users normally enter a site knowing exactly what they are looking for)
Image 3) Item profiles with actionable item-descriptive phrases - clicking on each phrase leads to other items that were tagged with the phrase. Similar items module that calculates the overall Top n Similar Items. Both modules add exploration value for users.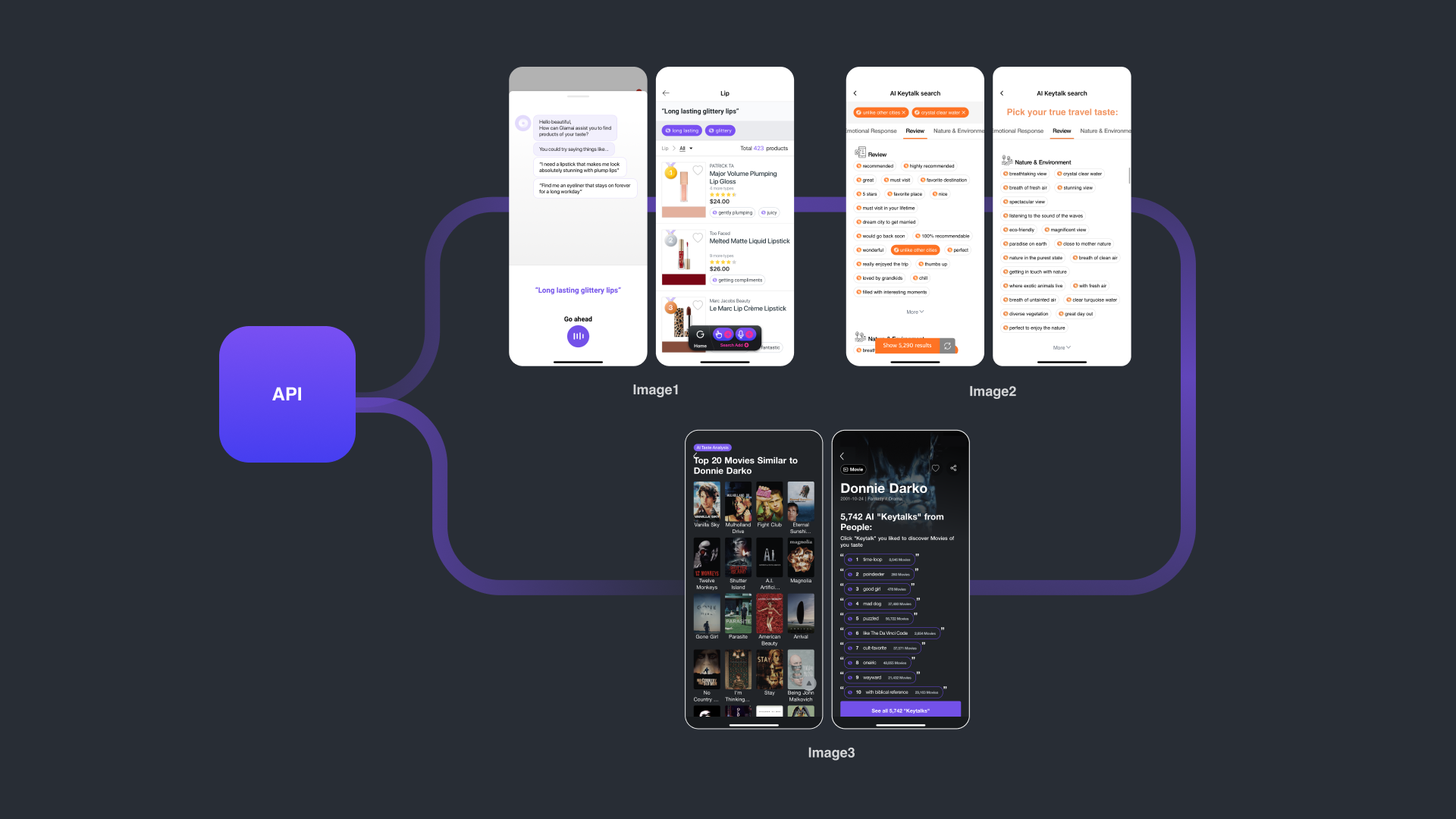 Integrating Keytalk Recommendation
Keytalk Recommendation automatically analyzes attributes of items and ranks them accordingly. Semantic data on the many phrases describing items can produce complementary modules within the recommendation carousels. The placement of each module can vary by site, resulting in a custom user interface that fits the personality of each business. When semantic data is merged with available user data, Keytalk Recommendation becomes hyper-personalized.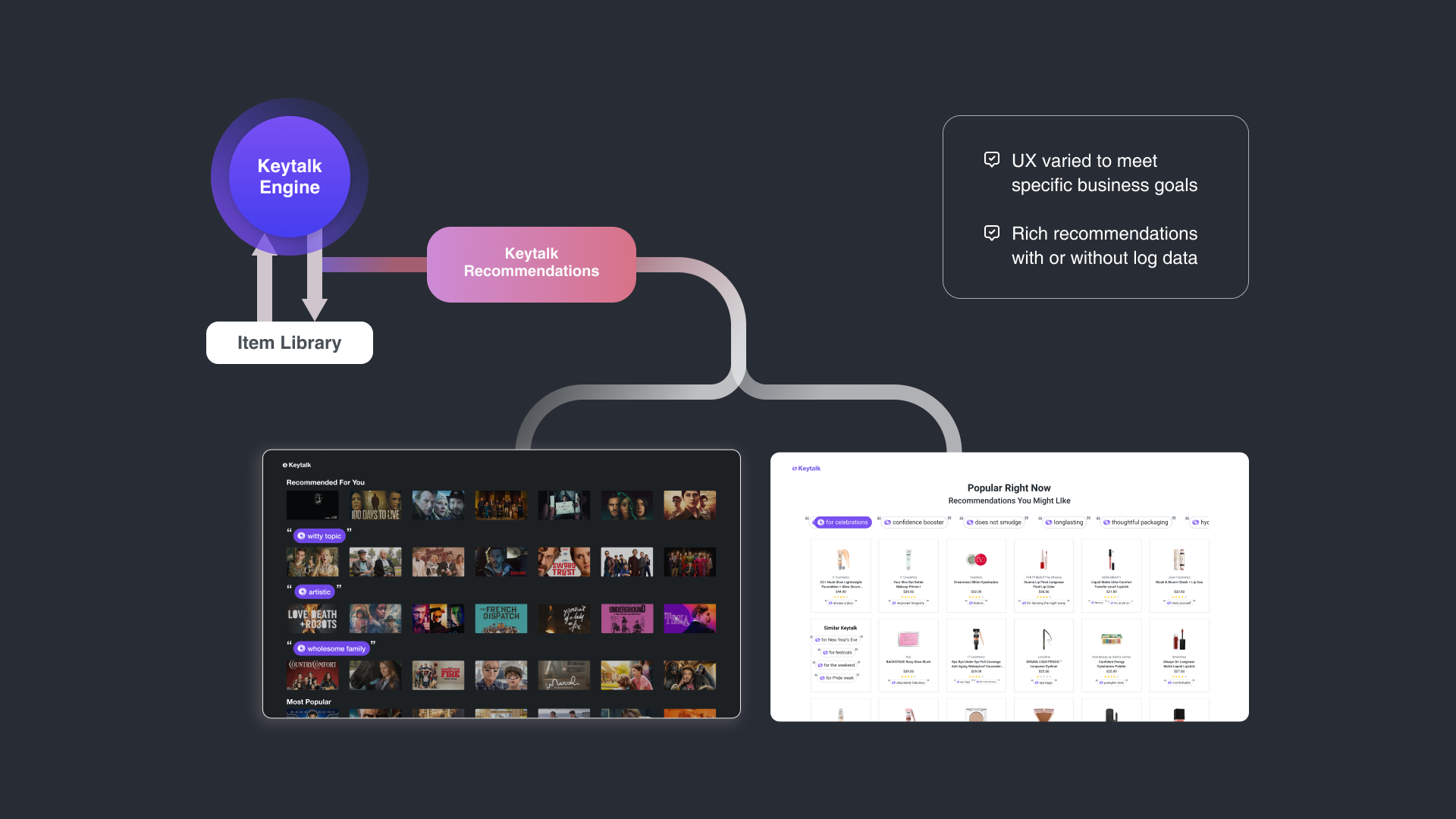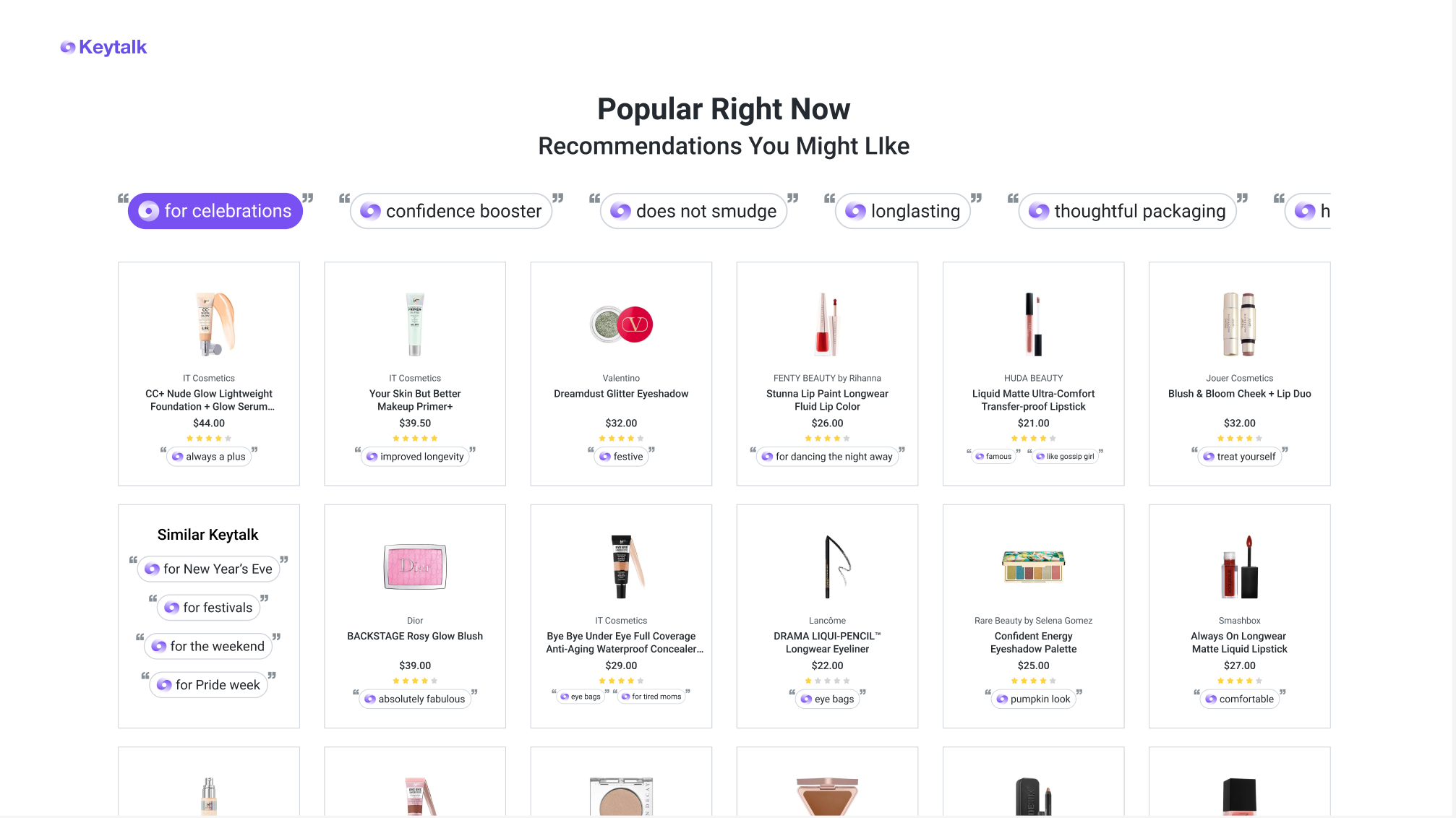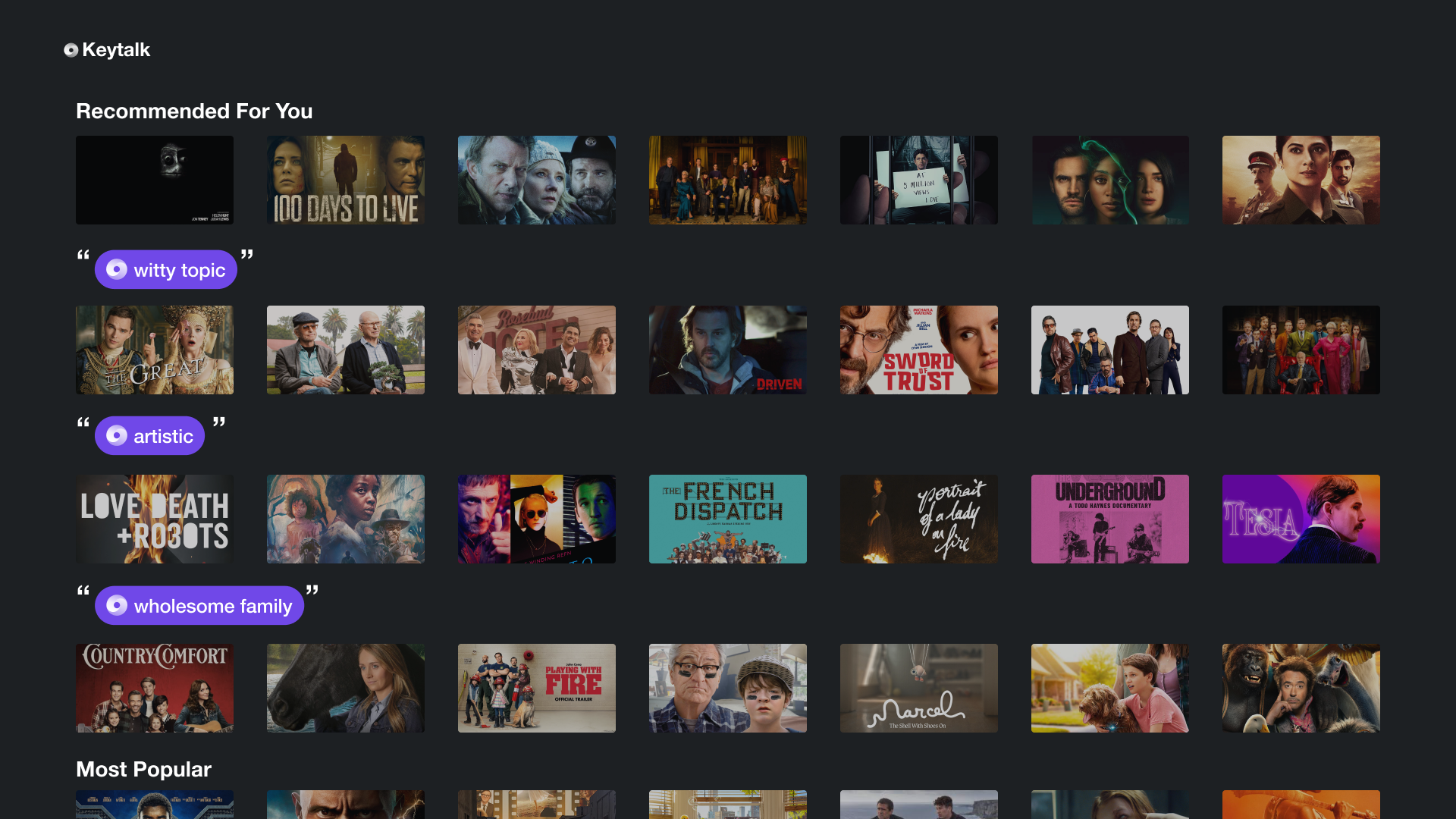 Where to Use
Keytalk is currently used in various industries, for example:
Video (SVOD, OTT)/ Korean, English

Webtoon or Webcomics/ Korean

E-Commerce

Travel & Accommodation

News & Media

Restaurants

Food & Beverages
If you do not see your industry in the list above, please contact us at business@keytalkai.com